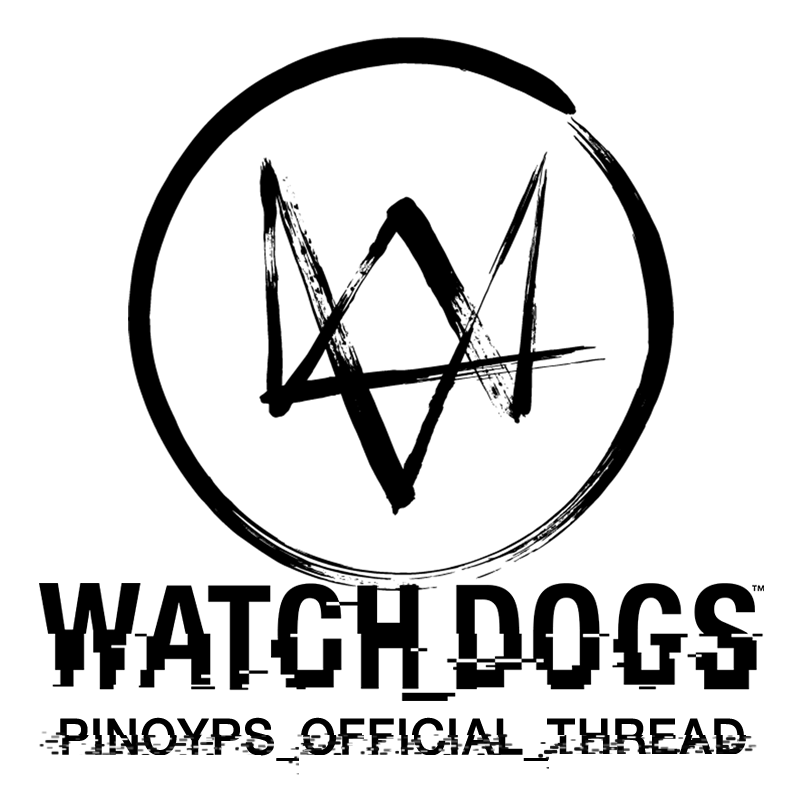 Watch Dogs (stylized as WATCH_DOGS) upcoming sandbox style action-adventure-stealth video game developed by Ubisoft Montreal and published by Ubisoft. It was scheduled to be released on November 19, 2013, but was pushed back to May 27, 2014 for Microsoft Windows, PlayStation 3, PlayStation 4, Xbox 360 and Xbox One consoles. A Wii U version of Watch Dogs has been confirmed, although, it will not be released at the same time as it is on other platforms.
Set in a fictionalized version of Chicago, Illinois, the game centers around Aiden Pearce, a highly-skilled Grey hat hacker, who can hack into any device within in the city; taking hold of an entire city's infrastructure, either to obtain and control information or to destroy such devices completely at specific times.
Official Site:
http://watchdogs.ubi.com/
Official Gameplay Trailer PS4:
Developer:
Ubisoft Montreal
Publisher:
Ubisoft
Release Date:
May 27, 2014 NA. EU, AU
Genre:
Action-adventure, Open World, Stealth
Rating:
M
Platforms:
Microsoft Windows, PlayStation 3, PlayStation 4, Xbox 360, Xbox One, Wii U, 3DS
Collector's Edition & Pre-order Bonuses:
Summary
The storyline of Watch Dogs explores the impact of technology within our society; bringing to the forefront the concept of information warfare, data being interconnected, and the world's increasing use of technology—questioning who exactly runs the computers they depend on.
The game is set in a contemporary fictionalized version of Chicago, Illinois, which is one of many cities to feature a supercomputer known as ctOS (Central Operating System). In this version of Chicago, everyone and everything is connected. The city's overarching network controls almost every piece of technology in the city; banks, security cameras, traffic lights, communication hubs, and even key data on the city's residents and activities have been complied into the system and can be used for various purposes. In the game's universe, the Northeast blackout of 2003 was found to be caused by a hacker, prompting the development of CtOS.
Characters
Aiden Pearce
is the protagonist of Watch Dogs, and is a highly skilled Grey-Hat hacker who has access to the CtOS of Chicago using a highly specialized device given to him by one of his allies, the Profiler. Because of the danger put to those in his past whom he loved, he has taken to a personal crusade against the powers that be. His obsession with security, surveillance, and control borders on the paranoid and dangerous, extending to monitoring his own family (unbeknownst to them).
Clara Lille
is a computer hacker and an associate of Aiden Pearce in Watch Dogs.
Jordi Chin
is an associate of Aiden Pearce. He's been said to have a large role in the game.
T-Bone "Type of Steak" Grady
is a fellow hacker and associate of Aiden Pearce.
Joseph Demarco
was one of Chicago's most prominent philanthropists in the local digital art scene. He was the sponsor of the Dot ConneXion collective, and was also an assassination target in Watch Dogs. Demarco is assassinated in the mission "Demarco Assassination", where Aiden Pearce met up with Jordy at the Dot ConneXion expo, as shown in the E3 Gameplay Video. After a quick conversation with Jordy, Aiden disarms a Dot ConneXion guard and leaves the building, confronting then shooting Demarco in the head, killing him instantly.
Lena Pearce
was Aiden Pearce's niece. Her grave was first shown in the Out of Control trailer but her name wasn't visible. However, in the Story trailer her name can be clearly seen. She was killed, but by whom isn't clear. Following her death, Aiden sets out to avenge by hunting her killers.
Bixxel_44
is a second playable character in Watch Dogs. The perspective is changed from Aiden Pearce to him during the end of the E3 Gameplay Video. He was given orders to protect Pearce during his escape from the police.
Raymond Kenney
was the man responsible for turning out the lights for over 55 million Americans at the northeast, by recognizing a vulnerability at the control room of a transmission station. Raymond Kenney unleashed a virus that overloaded and then shut down the power grid. 11 people died during the blackout while hundreds were injured.
Vigilante Justice
In the single-player story, the player controls an Irish-American vigilante named Aiden Pearce, who possesses the singular ability to hack into various electronic devices tied to the city's central operating system through his Smartphone via an application dubbed the "Profiler". Pearce has graduated from adolescent street thug to brilliant hacker; his hacking and social engineering skills ensured he made plenty of underworld contacts, while his aptitude for antisocial behaviour have driven him towards a multitude of clandestine activities and scams.
Unfortunately, the latter have resulted in unknown forces coming after him, and ultimately, led to a violent family tragedy. Pearce is now out to seek justice for those events. Driven by guilt and a primal need for survival, Pearce sets about tracking down those who have spread misery and pain into his life.
Gameplay
The main gameplay mechanic of Watch Dogs is the use of hacking and surveillance. The game's antihero Aiden Pearce (voiced by Noam Jenkins) can use any device tied to the city's central operating system (ctOS) as a weapon against it. During the gameplay demonstration, Aiden is seen jamming cellphones to serve as a distraction as he enters a vanity art exhibit, tapping a phone call to retrieve information about his target, manipulating traffic lights to cause a large pileup designed to trap the target and his bodyguards, and escaping the police by driving a car across a raising river bridge. The player can also access information from the ctOS on the NPCs they encounter, including information on demographics, health, and their probability of violence. Combat utilizes a combination of stealth components and free-running, along with the mechanics of a cover-based third-person shooter. The E3 demo also demonstrated co-op play, as focus shifted to a second character above Pearce, on higher buildings, referred to as "Bixxel_44" (controlled by another player) following Aiden's successful killing of his target, who was given orders to protect Aiden by intercepting the police trying to catch him, and then fled the place using fluid parkour-like moves.
The game will be made up of a main storyline coupled along with side missions and at any point in the game, the player can scan passing pedestrians with the Profiler, uncovering personal information about them and learning if they are the target of a crime or the perpetrator, at this point Aiden can choose to intervene which would consequently lead to a series of showdowns. Aiden can also loot abandoned cars or enemies for items which can be taken to pawn shops and sold in order to buy weapons and ammo.
The player would also control the course of action they want to take throughout the game, going for a more aggressive playstyle will have some response with the media, affecting Aiden's reputation, and will lead to heated arguments with the Chicago Police Department. While choosing a more stealthy approach will have Aiden performing non-lethal takedowns, taking all attention away from him until caught.
Reputation will be a big part of Watch Dogs. Every action in the game will earn reputation points, these having a positive or negative outcome will depend on the player's actions.
Factions in the game are confirmed but the player won't be able to align with a certain faction in a direct way, instead favoring an interaction with many groups in the city. The player will also be able to hack into personal cameras or laptops across the city, gaining perspective of Chicago's citizens' everyday lives and routines.
Driving will also be a big part of Watch Dogs, dictating how players approach any given situation, for instance players might opt to "stealth drive", trying to escape a locked down area all while trying to avoid contact with police, one such feature is the ability to park and turn off the car in order to make it more difficult for patrol cars and search lights to find you.
Vehicles
Main article: Vehicles in Watch Dogs
Ubisoft had confirmed that over sixty vehicles, each with their own unique physics, would appear in Watch Dogs. In the case of cars, these vehicles range from an average small hatchbacks and superminis up to exotic sports cars and large, heavy trucks. Land-based vehicles are not only medium by which players can travel; boats are said to also be possible form of transportation.
Contrary to popular belief, aircrafts cannot be flown in Watch Dogs.
Weaponry
Main article: Weapons in Watch Dogs
Although the Profiler is Aiden's readily-available, go-to tool, the developers have also confirmed that over thirty traditional weapons will appear. Weapons and ammunition can be purchased from stores or picked up from killed enemies. Weapons range from compact handguns up to shotguns and .50 cal sniper rifles.
Multiplayer
At some points in the game, the player will be given a task to watch a target, or retrieve an item but announced to them. For this task alone, their game will be merged with that of another player. From here, the two (or maybe more) participants will be either working cooperatively or competitively to complete the objectives, With one player stepping in to your game with something to do and then leave without you even knowing, adding to the sense that you are being watched. The players will not be able to distinguish NPCs and other players.
Development
Development for the game began sometime in 2009, after the initial specs for a different game focused on driving, potentially in the Driver franchise, were scrapped with certain parts of that project repurposed into material for Watch Dogs. A new engine, called Disrupt, was built at Ubisoft Montreal specifically for the game, which is fine-tuned to handle complex physics and emergent systems and model physical forces such as wind and water intricately.
Ubisoft prioritized development of the PC and next-gen versions of Watch Dogs. The game's creators also worked with Russian anti-virus firm Kaspersky Lab to make the in-game hacking more realistic.
Ubisoft Montreal's creative director Jonathan Morin said of the game's use of information as a plot point, and how it allows players to control the entire city through its hacking mechanics as "[going] beyond the limits of today's open world games." Lead designer Danny Belanger said that the concept of 'smart city' led the designers to the idea of connecting everything and incorporating it in gameplay. A team of over 130 employees worked on the game one year; currently, over 600 employees and a total of 6 home studios are working on Watch Dogs. Ubisoft Reflections, the team behind the Driver series, provided a suite of vehicles with "state-of-the-art physics and handling" to explore the intricate roadways of the large Chicago sandbox.
Marketing
The game was officially unveiled during Ubisoft's press conference at E3 2012. The game demo shown at E3 depict the game's protagonist, Aiden Pearce, attempt to assassinate Joseph Demarco, a media mogul wrongly acquitted on charges of murder.
After the trailer of the game was leaked a day before it's conference at the 2013 E3, Ubisoft's head of sales and marketing Tony Key said that "If half the people have already seen it, then it's half as effective." and "when things don't hit when they are supposed to it causes a lot of inefficiency and generally lowers the impact." Keys also added that the game's introduction a year ago was one of those very special occasions that's difficult to replicate. Following E3 2013, the game was featured in a segment on Late Night With Jimmy Fallon.
With the continued partnership between Ubisoft and Sony, Ubisoft announced that the Watch Dogs will have additional four missions for the current and next-gen Sony consoles, the completion of which will unlock a new outfit customization for Aiden Pearce.
Ubisoft also continued it's third-party support for Nintendo by announcing Watch Dogs for WiiU and 3DS.